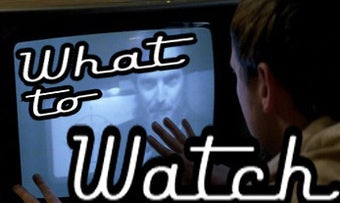 So almost all your favorite TV shows are on hiatus now. But don't panic! There's still new Futurama, plus a Greatest American Hero marathon. But more importantly, some of the strangest programming of the year airs during these summer doldrums.
Welcome back to our weekly guide to the best fantastical television, featuring sneak peeks at seven days of sweet, nasty televisual brain damage. Are you ready? Here we go!

Today:
Animal Planet is having a marathon of River Monsters: Unhooked, from 6 PM to midnight. Get up close and personal with piranhas, Amazon flesh eaters, and many other revolting things that want to kill you.

At 9 PM, my local PBS station is showing a 2004 documentary with the fascinating title A Program About Unusual Buildings. And maybe yours is too. Check your local listings.
Tonight, Twilight's Kristen Stewart is on Letterman, and Robert Pattinson is on Ellen DeGeneres. And Evangeline Lilly is on Late Night With Jimmy Fallon. Maybe she'll drop some hints about her role in the upcoming Real Steel.
Movies: How much excitement can you stand? There's X-Files: I Want To Believe on Cinemax at 1:30 PM, Aliens In The Attic on HBO at 2:30 PM.
But the real pick of the day is Brainstorm, the 1983 movie about a technology that allows you to record people's brainwaves. It's airing at 10 PM on TCM. All we really need to tell you is that it features people recording their experiences of having sex, so all their coworkers can watch. And Christopher Walken watching the most psychotic brain recording ever, with disastrous results. This is the film that will help you survive the long wait for Inception. Don't believe me? We posted an insane clip here. And here's another: