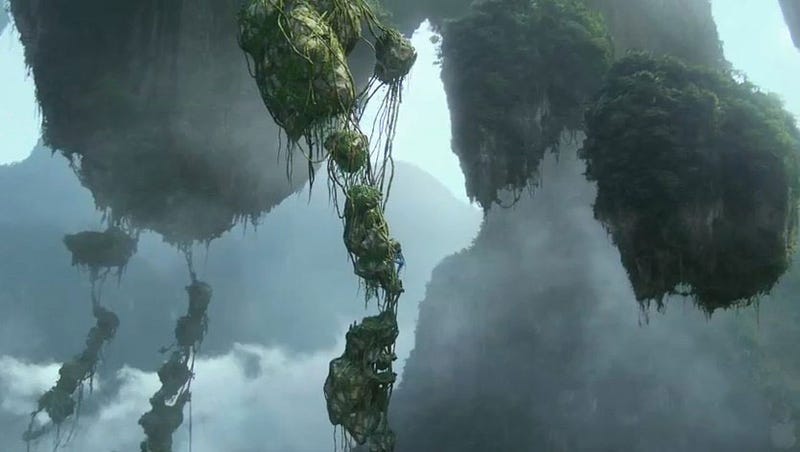 Long before you watched Jake Sully leave his body and enter a world of warriors and dragons, dozens of super-talented designers were pulled into James Cameron's imaginary world. We interviewed 17 Avatar designers, and here's everything they told us.
We ran the results of our interviews with the Avatar design team over a few months before and after the film came out, but this is the first time we're collecting it all in one place. Avatar probably had more designers working on it, for longer, than any movie before it. When you realize how much intense concentration went into every tiny facet of this movie, you gain a whole new level of appreciation for Cameron's mania.
So here's our complete history of the creation of Pandora, according to the film's designers:
Avatar Started As A Four-Month, Late-Night Jam Session At James Cameron's House A small group of designers worked out of James Cameron's house, not even sure if the project would ever get off the ground.