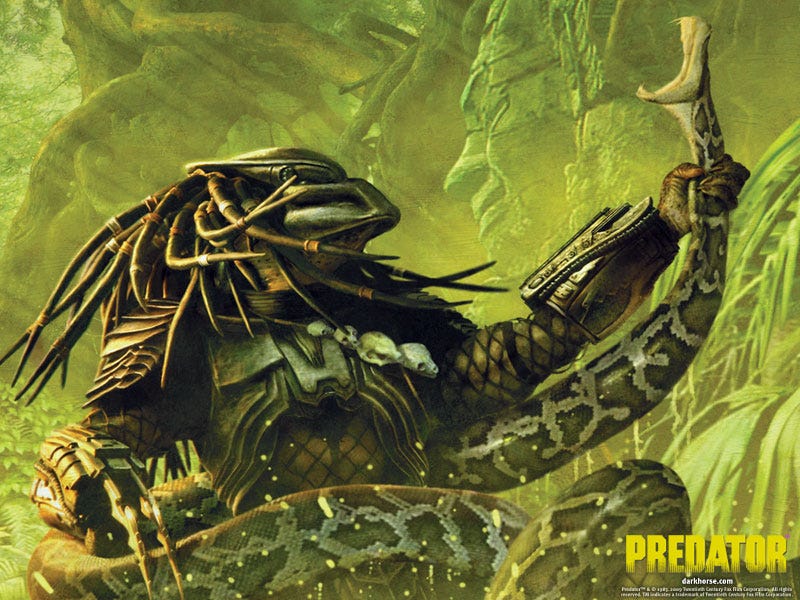 Literary scifi authors from Vonda McIntyre to Jeff VanderMeer and Thomas Disch have written "works for hire" - tie-ins to movie, TV, or game franchises. Now authors tell io9 why they did it - and no, it wasn't for money.
Of course, money is part of it. But as Tobias Buckell told io9, "All my novels put food on the table, I write for a living!" It's not like his original fiction isn't making money. So what made the author of the top selling Sly Mongoose do a Halo tie-in called The Cole Protocol? Buckell told us via email:
My best friend Josh Smith had an 360 and raved about Halo for so long that when my PS2 died, he talked me into switching systems so we could play online together. Eric Raab (one of the editors at Tor where my books come out from) contacted me and asked if I would be interested in writing a Halo book, as Bungie/Microsoft was looking for someone to write a new one.
He already knew I'd played the game, because we'd talked about the gameplay earlier. I also had told him about the fact that I used to use Halo in lectures about common SF-nal tropes that had been picked up by the game, as a way of talking to high schoolers about the sort of stuff we liked to play with in the book side of things.

So I was very much on board when they approached me about doing it. I flew out to Seattle with definite ideas in my head that came from my playing the game and wondering about stuff. Stuff that I got to fill in when I got the go ahead. Which I thought was pretty cool.
Jeff VanderMeer, author of the critically-acclaimed Ambergris series, including recent book Finch, cited similar reasons for doing a Predator tie-in novel recently, Predator: South China Sea. He liked the film series, and he felt that he got to experiment with a lot of themes he deals with in his literary work. He told io9:
My Ambergris stories and novels feature quite a bit of fungal technology and strangeness associated with that. For my Predator novel, I included a fungal disease the Predator brings with him that infects one of the characters. And I used the Predator novel as "practice" with less leisurely cuts between scenes for next original novel, Finch. Although the Predator novel trades more in action film clichés than an original novel would, it definitely has some similarity thematically. What is heroism? What does transformation mean?
Buckell echoes VanderMeer's sentiments:
I felt I got to play with many of the same themes that always interest me in fiction. When I wrote The Cole Protocol, I was really interested in taking a look at the Insurrectionists a bit closer, as well as the civilian population caught up in the larger conflict. I'm always interested in the fallout of war, not just the glory part, having grown up in a country recovering from one.

As someone who brings a lot of the Caribbean I came from into my work, I also took the opportunity to take the name of the destroyed planet I used as a backdrop, and extrapolate why it had a hispanic name by giving the survivors Latino heritage. My interest in showing that cultural diversity has a fun place in action and adventure was not at all unconnected.
Vonda McIntyre was an award-winning author of classics like Dreamsnake and Superluminal when she was approached to write the first Star Trek novel, The Entropy Effect (she wrote about her experience on io9 today). And she loved the experience. But she also found that people tended to be judgmental about writing work-for-hire: