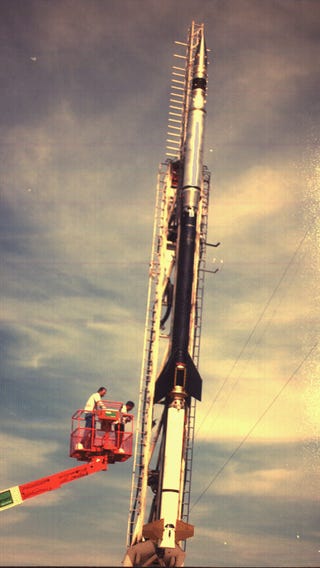 Could we travel to the nearest stars in a human lifetime? Yes. If we could harness the full power of the sun, it would be far less unpleasant than you think. Welcome to this week's "Ask A Physicist" column.
Before we get started, I wanted to put out a special request. A few recent questions in my inbox have motivated me to do a special column on superpowers in the next few weeks where I'll answer a few shorter superhero-related questions. Supervillainy is also allowed. As always, send me your questions.
Today's questions are a two-fer, from readers Curtis Wright:
Is long distance space travel ever going to be possible?
And from Tim Raveling:
But why is it that the spaceship experiences this time dilation and not the people of Earth? If positions and vectors are relative, couldn't it be equally said that the Earth is moving at relativistic speeds away from a stationary spaceship?
A few weeks ago, I ruined your prospects for designing an FTL drive. Today I want to make it up to you, and give you a game plan for traveling to another star system. I tackle this one in my book, but from the opposite perspective: Could aliens visit us if they wanted to? You can either treat what follows as an exciting prospect for the human race, or a grim warning that we could be conquered by an alien menace just in time for the summer blockbusters.