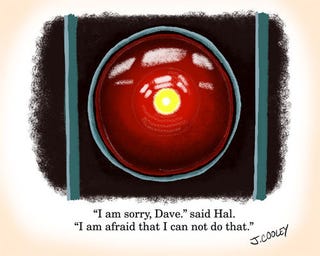 It was a busy week for science fiction. The Losties prepared their farewell cruise, The Empire Strikes Back turned 30, new cybernetic Olympic mascots were announced, and antimatter made the headlines. Read on, brutha.
Lost: The 14 Casting Tapes That Started It All
Before the second to last Lost starts tonight, see how far your favorite castaways have come. Check out our collection of Lost casting tapes - including Matthew Fox and Jorge Garcia auditioning for the role of Sawyer.