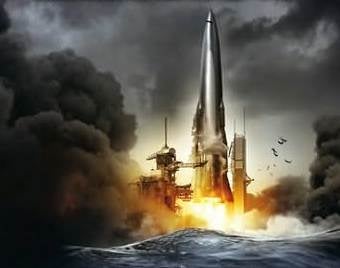 May books bring zombie football players, migrations across deep space, and elegiac short stories. Plus, a Jazz-Age social worker campaigns for equal rights for vampires, and a young man travels through a post-scarcity Gulf Coast.
Ship Breaker, Paolo Bacigalupi (Little, Brown)


Paolo Bacigalupi brings his reservations about Earth's future to the young adult market with Ship Breaker. Set on a futuristic, post-peak-oil Gulf Coast, the novel follows Nailer, a teenage boy scraping by scavenging copper wire from discarded oil tankers. His father's an abusive addict and his home lies in the path of massively destructive hurricanes spawned by global warming. It's a rough life, without much potential for improvement. Then one day, he comes along a beautiful clipper ship skippered by a beautiful heiress. Instead of stripping the craft of everything worth taking, he joins the girl and they sail toward New Orleans, journeying through a stratified world plagued by piracy and want. The recent oil spill makes this one a particularly timely read.


Machinery of Light, David J. Williams (Spectra)