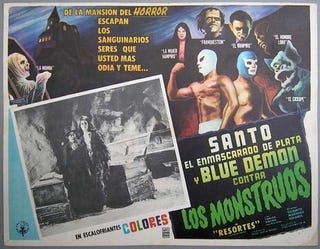 What happened on io9 recently? We talked Avatar 2 with Jon Landau, Eyjafjallajökul ruined flights (but looked darn purdy), Klingons screamed at us, Earth Day flicks disappointed us, and bunch of luchadores fought Dracula. In sum, a normal week.
Crappiest "Save The Earth" Movie Messages Of All Time
Happy Earth Day, you disgusting mass of consumers! What better way to celebrate than with a round-up of the worst eco-friendly, lecturing movies? We also include a few "green" films that won't make you feel bludgeoned by a tree.