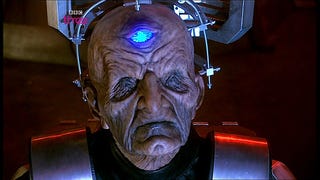 Science fiction is full of stories where our heroes live forever. And some current biological research is aimed at making our lives last centuries. So what's the downside of lasting forever? Here are four reasons to be a mortalist.
1. We will no longer be human.
Developments in genomics and biotech have given us everything from light-activated, highly-targeted medicines to prosthetic implants that can turn thoughts into words. When tech like this matures, our lives will be much longer. But is that always a good thing? What if all those implants and genome hacks transform us into Locutus of Borg or the Daleks? What good is living forever if you are just a shell of your former self? If you have lost your individuality and become a killing machine?