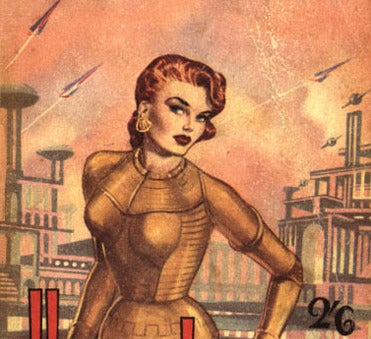 Congratulations! Your epic space-opera novel is finished, and you're preparing to fire off your query letters to agents. But even though you've read your manuscript a hundred times, you still may have missed some weaknesses. Here's how to find them.
I've been struggling with this very issue for the past few days, as I prepare to inflict unleash my epic fantasy novel on the publishing world. At this point, I've pored over every sentence several times, and I've gotten two rounds of detailed feedback. And yet, when I started doing a word-search to try and identify some potential trouble spots, I was shocked to find how many puny sentences still lurked in my text, leaching the vitality out of the writing.
And in case it needs saying yet again — this is advice, based on what seems to improve my own writing. I know of no ironclad rules for good writing, other than "Tell the story the most excellent way you can."
That said, here are some word searches that seemed to uncover the greatest sins:
1) Adverbs.
In a nutshell, you do a search for "ly" in your manuscript. This won't find every adverb — several of them don't end in "ly" — and you'll get some false positives, like "fly" or "sly." But it's close enough for government work. And if you're getting overwhelmed, you can always add a space after "ly" — that way, you only get "ly" at the end of a word. (You'll have to do separate searches for "ly" followed by a comma or period in that case.)
I already did a whole post about adverbs before — but in a nutshell, not all adverbs are bad, and you don't have to eradicate them all from your work. But you may find that adverbs serve as signposts that lead you to some terrible writing. One example I found my in my own novel was the word "obviously," which usually signaled that that someone was stating the obvious. As in: