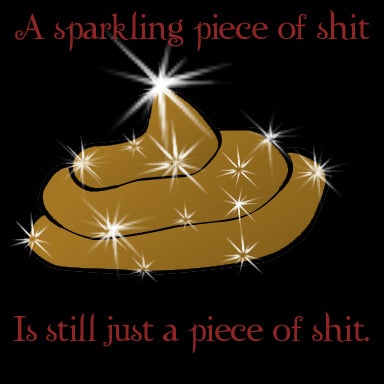 When the trailer for new Twilight movie Eclipse played at a recent fan convention in San Francisco, the crowd erupted in boos so loud the soundtrack was drowned out. That's when I realized hating Twilight had gotten boring.
Back when hating Twilight was cool
Maybe it's my knee-jerk tendency to recoil from mob behavior, but it seems to me that when hating something has become such a cliche that people catcall it before even watching the trailer - well, that's not a taste judgment anymore. It's just neuro-twitches working their way through lemming brains. If there was ever a time when hating Twilight was cutting-edge and cool, it was when the series was just a crypto-Mormon set of books about a mopey princess and her sparkly, obsessive prince whose penis has the power to blacken her womb.
Only the discerning hated those novels. There were interesting reasons to do it, like the fact that the books taught women that men were supposed to take care of them. And that it was OK to promise your infant daughter in marriage to a creepy adult guy who is in love with you.