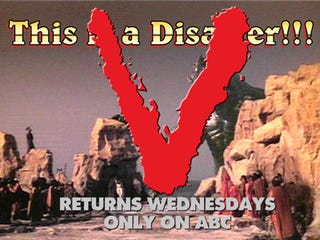 Happy Easter all. Thought I'd take the short holiday to bring you all brand new fresh disaster!!! Maybe I put my all easter eggs in one basket here, but it's a good basket.


SKYWALKER INSTITUTE:
I want to take a moment to welcome our new members to the io9 team Marc and Cyriaque. Marc put forth an interesting question this week wondering why George Lucas hasn't started his own Sundance-esque foundation. Well I did a little digging and it turns out he does a retreat once a year for this very purpose. I managed to find this brochure online. It honestly looks like a pretty fun experience. Please click to enlarge.