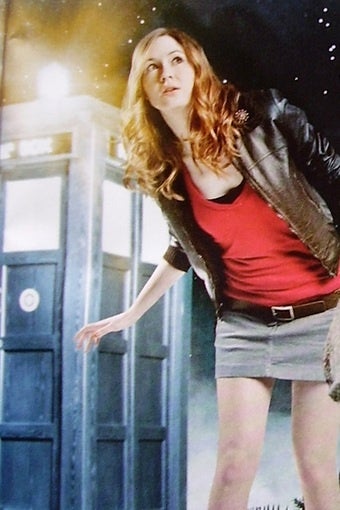 A new era of Doctor Who is about to begin, and one of the show's new producers walked us through what's different this time around. Find out about the revamped title sequence, new cameras and a whole new approach.
Oh, and I really don't think there are any spoilers in this post. Other than, you know, that he travels through time in a Police Box.
We were lucky enough to speak with Beth Willis, who's taking over the production side of Doctor Who along with Piers Wenger, occupying the role formerly occupied by Julie Gardner. She explained why not all of the changes in the new season will be immediately obvious, even to returning viewers — she and Wenger decided to revamp a lot of stuff behind the scenes, which will change the look and feel of the show and make it more like the "dark fairytale" that Steven Moffat is crafting.
Doctor Who is all about renewing itself
Really, the show's capacity to reinvent itself constantly comes from the concept of regeneration, which allows the show to choose a new lead actor every few years. (Or in the case of Christopher Eccleston, every year.) "It hasn't just allowed for the lead actor to be changed, it's allowed for the monsters to be changed and the companion to be changed." And as you've no doubt heard, the TARDIS, the Doctor's time-traveling dimensionally transcendent phone booth, has also been revamped, both inside and out. (Second link is spoilery.)