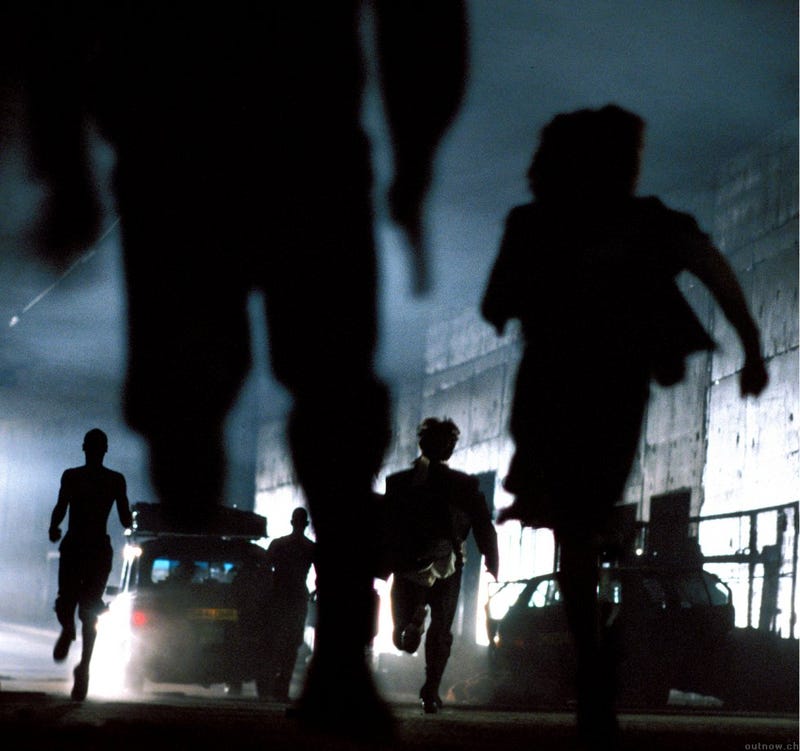 When was the last time you walked into a movie, without knowing anything beyond the title and maybe who was in it? Not even seeing the trailer first? These days, it's hard to believe such an experience even exists.
And yet, there was a time when I routinely saw movies after glancing at a poster and saying, "Hey, this looks cool." From the poster, you could glean that some decent actors were in this thing, and that it was a spy thriller or a pulp science-fiction story or a foreign art movie. A good poster might give you some sense of texture, or whether this was likely to be slow and smoky, or fast-paced and weird. I also managed to rent a lot of movies at the video store, based on the box art and description on the back.
I can vividly remember the last couple of movies I saw without any prior knowledge: 28 Days Later and Austin Powers. In the former case, I vaguely knew it was from the director of Shallow Grave and Trainspotting, which was enough information for me. In the latter case, we saw the poster when we were walking past the movie theater and thought it looked cool. I probably would have seen both movies even if I'd known more about them, but the element of surprise was a nice plus. Of course, either one of them could have sucked, and that would have been sad.
Am I alone here? Did everybody else research always movies fanatically before going to see them? Or has there been a widespread shift? I suspect it's the latter.
Blame the internet.
It would be intensely hypocritical for me to complain about the internet giving people too much information about movies, considering what I do for a living. Plus, I wouldn't actually complain about this — I think we're much better off, in some ways, having information overload. And for most people, who aren't steeped in entertainment, a lot of movies still probably come out of nowhere. When we did our "person on the street" interviews about Avatar, a week before it came out, we were still able to find plenty of people who knew almost nothing about it.