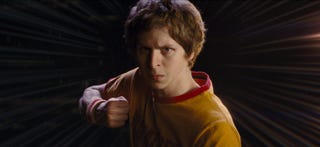 What glimmered on io9 this week? The new Scott Pilgrim trailer, dystopian healthcare nightmares, the J.J. Abrams lens flare iPhone app, massive whirlpools, and the dead, salty surface of the Salton Sea.
5 Dystopias Healthcare Reform Could Prevent (And One It Could Cause)
We've heard a lot of hype, on both sides, about the healthcare reform bill President Obama signed today. But how will it really affect our future? Here are five dystopias it may save us from, and one it could cause.