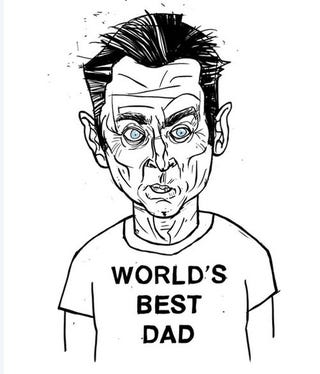 Up to your ears with Ben Linus' homework all week? Never fear we have the best of the week right here. This week extreme dwarf systems, exclusive pics from the "Latin District 9" Monsters, and insights from the FlashForward cast.
Lost Fan Will Create 365 Pieces Of Art For Each Day Of The Year
Lost überfan Jared Stumpenforst is a graphic designer with a mission. For each day of this year, he will compose 365 Lost-themed illustrations. He's made 31 pictures to date. Admire his cheeky takes on Flocke, Ben, and Richard's sensual gaze.