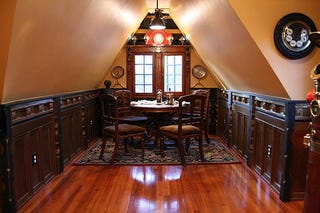 Every week, we round up the best tips that you post in io9's tips forum. We've got Abraham Lincoln vs. vampires, good news for the promiscuous, genius robots, awesome decorating, megasharks, and more.
If you want to post a tip, just click on the #tips link on our navigation bar, or include the word #tips in any comment, on any post, that you think is a good tip for the people who read and write io9.
Tip: Think Abraham Lincoln freeing the slaves was nifty? Just wait until you see him kicking some ass.
Specifically vampire ass. It would seem that Lincoln has been on the other end of the vampire/vampire-slayer stick before, but now it's time for him to give an Emancipation Proclamation... of PAIN.