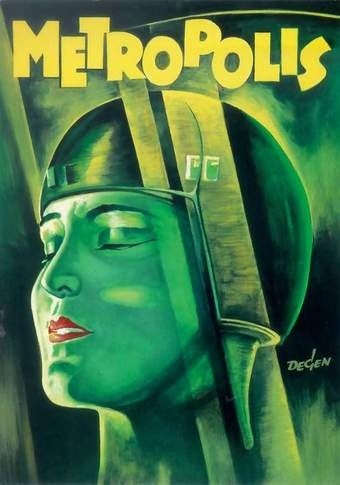 There's only one thing Hollywood loves than a movie based on a toy: remakes. Dozens of science-fiction classics are slated for do-overs. But instead of remaking films that were fine the first time, here are 20 books Hollywood should film.
Seriously, after watching The Day The Earth Stood Still, we're even more convinced than ever that "updating" or otherwise attempting to refresh the classics of the genre just leads to horrible soggy messes. It's hard to believe there's something worse than endless sequels, but remakes of perfectly great films might just be it. Especially when there are so many great books left unfilmed, many of which are made for a film adaptation.

Instead of remaking Videodrome...
Universal snapped up the remake rights to this Cronenberg film last year, and Ehren Kruger (co-writer of Transformers: Revenge Of The Fallen and sole writer of Transformers 3) will write and co-produce. The new version will "modernize the concept, infuse it with the possibilities of nano-technology and blow it up into a large-scale sci-fi action thriller," says Variety.
...Film Jennifer Government by Max Barry instead.
Seriously, if you want to see a huge paranoid thriller set in a dystopian future world, you're actually crying out for a Jennifer Government movie. In a dark future, everybody's last name is the company they work for — and now companies have started engineering murder as a means of marketing their products. Horror and strangeness blend together with snarky humor — even the Michael Bay version would be interesting.
Instead of remaking Robocop…
If I want to watch the Darren Aronofsky version of Robocop, I'll just put in the DVD of the Verhoeven version and turn the brightness way down, while occasionally sticking my head into a bucket of Christmas lights. Actually, I love Aronofsky's work, for the most part, but Robocop is a film that requires no "reimagining." It's already fully imagined. Leave Robocop alone!
...Film Mark L. Van Name's Jon And Lobo novels.
We've praised these books before, but the story of the only cyborg in a society that believes cyborgs don't exist is tailor-made for a film. Jon can talk to machines thanks to nanotech implants, and he forms a close partnership with a sentient tank, which helps him go kick ass across several star systems.