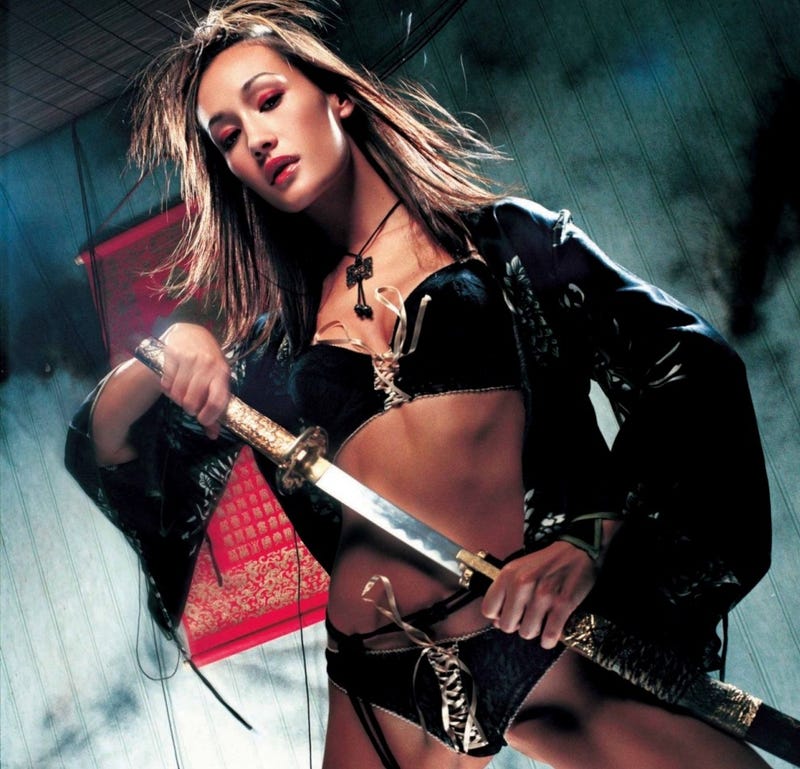 Is science fiction doomed on television? Hell no! Here are 18 TV series in the pipeline that could recharge your love of the fantastical, including alien invasions, dinosaurs, superheroes, time travel, super-spies, government conspiracies, zombies and changelings. Minor spoilers ahead.
There's no doubt things are tough. Most SF/fantasy shows are in danger of cancellation this time around. And in the wake of several high-profile failures, networks aren't giving science fiction/fantasy shows much of a chance any more. V had its first batch of episodes shortened to just four episodes, with a string of hiatuses and changes of showrunner behind the scenes — even though it turned out to be a hit. NBC preemptively slashed Day One from a series to a miniseries to a TV movie, and Fox did the same with Virtuality.
It seems a fair bet that Fringe will be back on Fox, V will probably return on ABC, CW will still have Supernatural, Vampire Diaries and probably Smallville, and NBC will have Chuck. On cable, there are still True Blood, assorted Syfy shows, Batman:B&B and Clone Wars, plus Futurama is coming back. Beyond that, what is there to look forward to?
Here are ten shows in the pipeline that we think could bring science fiction and fantasy back to their place of preeminence on your TV set.
Steven Spielberg's untitled alien invasion series, starring Noah Wylie. We can't wait until this show gets a title that's less of a mouthful. Besides Wylie, this also features Moon Bloodgood, of Journeyman and Terminator Salvation fame. TNT has already greenlit 10 episodes up front. Aliens have already wiped out most of the human race, and they're rounding up the survivors. But Wylie, a college professor, rallies a group of survivors to fight back, including his two sons, and Karen (Jessy Schram), one of the group's "motorcycle scouts."
No Ordinary Family Michael Chiklis (The Shield) stars in this ABC drama about a family discovering that it has superpowers. And it sounds like Chiklis' wife on the show (who's not cast yet) is some kind of mad scientist. The show just cast Autumn Reeser (Entourage) as the wife's lab assistant. David Semel, who directed the pilot for Heroes, is directing this one.
La Femme Nikita. The CW just announced that Maggie Q is in line to take on the role played by Anne Parrilaud in the original Luc Besson film, Bridget Fonda in the U.S. remake, and Peta Wilson in the 1997 cable TV series. In the new series, the CIA trains a new Nikita to replace the original, who has gone rogue. Creator Craig Silverstein says he wrote the new Nikita as "beautiful and exotic," and he wants to use the Asian actress to bust stereotypes (despite that "exotic" thing.) The Hollywood Reporter notes that Q's casting would be "the highest-profile series role for an Asian actress on a broadcast drama series."
Betwixt Another CW series, this one is based on the novel by Tara Bray Smith about three Portland, OR teenagers:
During a surreal, drug-filled summer, the three must come to terms with an incredible revelation: they're all supernatural entities known as changelings. The futures of artistic Ondine Mason, troubled Alaskan runaway Nix Saint-Michael and beautiful, ambitious Morgan D'Amici become irrevocably intertwined during a secret rave in the woods around Mt. Hood. They think they've come to a party, but a terrifying arcane ritual called the Ring of Fire reveals their true natures as well as their critical roles in a looming and potentially deadly other-worldy conflict.
I love the fact that they go to a rave and discover their supernatural destinies. The TV pilot, just greenlit, is being written by Sisterhood Of The Traveling Pants' Elizabeth Chandler. So, you know, guilty pleasure.

Tower Prep and/or Unnatural History. I figure at least one of these two live-action shows on the Cartoon Network will turn out to have science fiction/fantasy elements. Tower Prep is about a rebellious teen who wakes up to find himself trapped at a mysterious boarding school that's full of arcane secrets, and he has to figure out the school's mysteries and escape. Paul Dini is producing, plus it sounds like a teen The Prisoner, so it should be pretty awesome. Unnatural History is about a teen, the son of anthropologists, who moves to Washington, D.C. and explores weird mysteries at the Museum of Natural History.

Riverworld. This Syfy miniseries filmed ages ago — we interviewed star Tahmoh Penikett about it last summer — but Syfy just announced an airdate for the first episode: Sunday April 18. Syfy is hoping the miniseries will spawn a new ongoing series, not unlike Penikett's last Syfy series, Battlestar Galactica. Sure, Syfy already made a stab at doing a Riverworld adapatation a few years ago, but this time Robert Hewitt Wolfe (Star Trek: Deep Space Nine and Andromeda) is writing. Also co-starring in the miniseries: Laura Vandervoort (Smallville, V). If this is even remotely as great as Philip Jose Farmer's books, then we hope it does become a series.