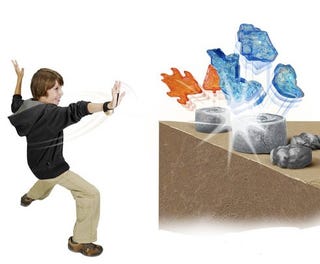 Spend all week face-down in a toy coma? Don't worry, we've got the best of the week recapped right here. Check out the toys you missed, DC's big announcements and the sluttiest video-game outfits we've ever seen!

Stare Into The Face Of Live-Action Airbender's Appa
This is it - the fluffy flying bison we've been waiting for! How is M. Night Shyamalan going to bring the giant six-legged beast named Appa to life? Like this. Check out the whole line of new Airbender movie toys.