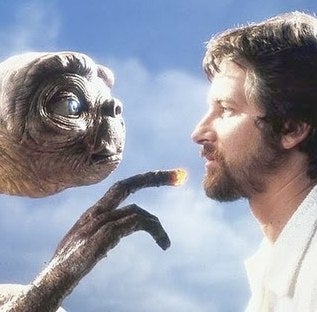 Spielberg is ready to redeem the struggling genre of science fiction on television. His third genre TV show, Nine Lives, might be airing on NBC, and we think Spielberg could be the TV savior we've been hoping for.
Spielberg created Nine Lives for the Syfy Channel but it never saw the light of day. The 12-hour miniseries brings back Spielberg's collaborator Les Bohem, who was a writer on Taken. The series was supposed to be centered on people who seek out near-death situations in order to reunite with dead loved ones. But the project never happened.
But the trades are now reporting that NBC is interested in bringing back this series, if Bohem updates the script. That makes 3 new scifi show under Spielberg's thumb. First is the untitled TNT alien invasion project with Noah Wyle and Moon Bloodgood which will have 10 episodes. And penned by Saving Private Ryan's Robert Rodat.