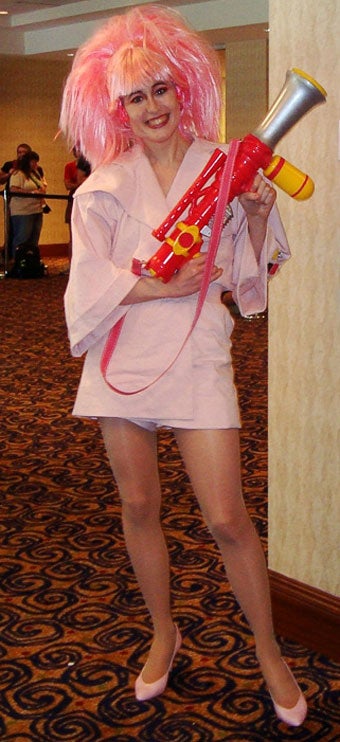 Doctor Who's traveler managed to unseat Prime-Minister Harriet Jones with six words. But when he tried to do the same to Margaret Thatcher, it didn't work out so great. The show's creators admit they were trying to "overthrow the government."
People have long suspected that late-1980s Doctor Who featured some pretty strong anti-Thatcherite messages. The evil dictator Helen A, who leads a false utopia of forced cheer in "The Happiness Patrol," is frequently described as a Thatcher archetype. In another episode, the Seventh Doctor gave a speech about nuclear weapons that was lifted from CND materials. A tie-in novel, Turlough And The Earthlink Dilemma, featured a villain named Rehctaht, or "Thatcher" spelled backwards.
And our own painstaking research found the percentage of stories where the Doctor overthrows a planet's government, instead of just restoring the status quo, went up drastically in the late 1980s.