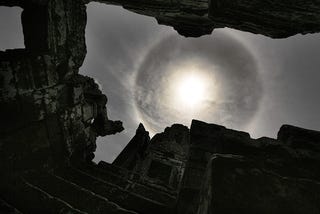 Every week, we're going to round up the best tips that you post in io9's tips forum. This week, 1960s-style Lost opening credits, undercover aliens, Young Justice, Neill Blomkamp's extraterrestrial theories, and more.
If you want to post a tip, just click on the #tips link on our navigation bar, or include the word #tips in any comment, on any post, that you think is a good tip for the people who read and write io9.

Tip: What would Lost look like if it was set in the 1960s?
We're not quite sure, but thanks to Edot Achmejedidad, we at least know what the opening credits would look like.
Tip: Did you ever wake up to realize... that you're an undercover alien?
farfisasynth tells us about this independent film titled Earthling, set to come out this year: