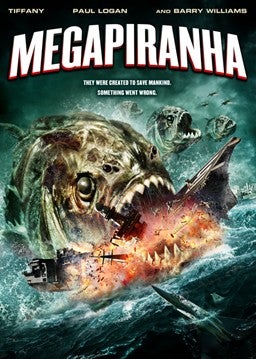 The world of crappy remakes won't even stop with actual crappy movies. Asylum makes a Megapiranha movie, crabs continues ravaging France and two shorts worth your attention.
MEGAPIRANHA
Asylum has eked out another shadow film, but the funny twist is, they're copying a crappy/funny scifi horror comedy Piranha 3D with a crappy probably not so funny or scary movie Megapiranha. But Tiffany - yes, that Tiffany - and one of the Brady Bunch kids is in it, so that's something. Take a look at the new images!
King Crab Attack
You've seen the first trailer for the massive French crab assault, now check out the second, with new claw-filled footage.