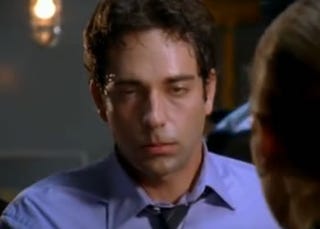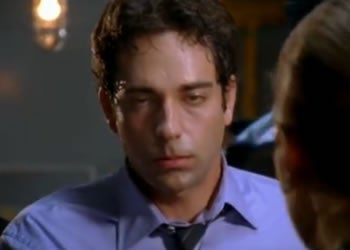 This week's Chuck proved three things: That Kristin Kreuk isn't as bad an actress as she was on Smallville, that Chuck's apparently got the intersect thing under control, and that everyone at the BuyMore have astonishingly short memories. Spoilers!
Let's just get the Morgan Gets No Respect subplot out the way: Didn't we do this last week?!? Like, almost exactly? I mean, maybe I'm wrong, but I thought the point of last week's Fight Club riff was that it ended with Morgan breaking Lester, and therefore the entire rebellion, and earning respect as an assistant manager. So why did this week's episode seem as if none of that had happened? Don't get me wrong; Casey's solution of brainwashing Lester was both amusing and kind of creepy, but still, we dealt with this last week. Going back and redoing it so soon was just weird.
Overall, then, a weird episode: For all the forward motion of the Chuck plot, the BuyMore plot seemed out of place and a rerun from last week. Maybe everyone was distracted by the Eiffel Tower. But what did all of you think?