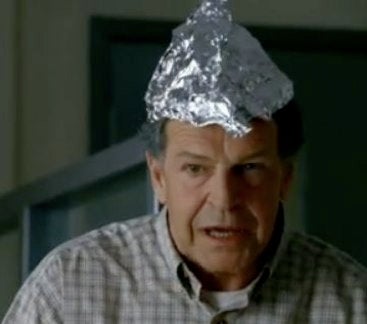 The season finale on Fox's Fringe will give us the epic genius showdown we've been waiting for. We know what team we're on — do you? Spoilers ahead.
The epic two-hour Fringe finale is bringing out the big brains. Walter Bishop (John Noble) and William Bell (Leonard Nimoy) are set to meet and have a brutal battle of the minds match, according to Entertainment Weekly:
"William and Walter will finally face off in the finale," confirms consulting producer Akiva Goldsman, who is directing the two-part episode (written by exec producers Jeff Pinkner and J.H. Wyman). "These [characters] have so much that they're bringing to bear. And Leonard and John are two fantastic actors."
And Goldsman adds that this confrontation will also explain what exactly is going on with Peter, now that Walter has finally admitted that "his" Peter did, in fact, die.