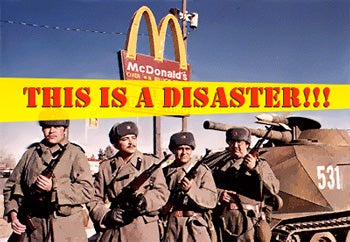 Or, at least, it is when they interview moi for a pleasant fluff piece about fan-created trailers. Annalee can have the NY Times. USA Today had color before it was cool.

Enjoy some sweet sweet disaster. And in case you didn't know, you can click on most images to make them bigger.
LIQUID DIAMONDS ON NEPTUNE:
Kind of blows my mind. I was torn for the tagline between what you see and "Next time, don't reach for a beer... Reach for De Beers."