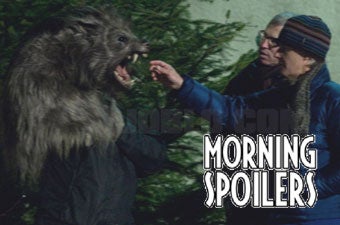 John Carter's cast-list is out, and Sigourney Weaver drops Avatar hints. J.J. Abrams explains what Star Trek 2 won't have. Plus pictures from Inception, Harry Potter, Fringe, Kick-Ass and Lost. And Supernatural/Chuck clips. Also: Doctor Who, Iron Man and Caprica.

John Carter Of Mars:
Did you know that a teenage Edgar Rice Burroughs will be a character in this movie? I didn't. In the books, John Carter occasionally travels back to Earth, where he narrates his adventures to Burroughs, who's his nephew, but you might have expected them to dispense with that device in the film. And apparently Spy Kids' Daryl Sabara will be playing Burroughs in the movie. I'm wondering if this means some sort of narrative framing device. Here's the full cast list:
The stellar ensemble cast is led by Taylor Kitsch (NBC'S "Friday Night Lights", "X-Men Origins: Wolverine") in the title role, Lynn Collins ("50 First Dates," "X-Men Origins: Wolverine") as the warrior princess Dejah Thoris and Oscar® nominee Willem Dafoe ("Spider-Man 3," "Shadow of a Vampire") as Martian inhabitant Tars Tarkas. The cast also includes Thomas Haden Church ("Sideways," Spider-Man 3), Polly Walker (upcoming "Clash of the Titans," "Patriot Games"), Samantha Morton ("Elizabeth: The Golden Age," "In America"), Mark Strong ("Sherlock Holmes," "Body of Lies"), Ciaran Hinds ("Munich," "There Will Be Blood"), British actor Dominic West ("300," "Chicago"), James Purefoy ("Vanity Fair," "Resident Evil") and Bryan Cranston ("Breaking Bad"). Daryl Sabara ("Disney's A Christmas Carol," "Spy Kids") takes the role of John Carter's teenaged nephew, Edgar Rice Burroughs.
Inception:
Here's your first official promo pic from Christopher Nolan's next movie, featuring Leonardo DiCaprio looking dangerous. [Slashfilm]


Avatar 2:
We mentioned the other day that Stephen Lang thinks his character, Quaritch, could be back as a clone or something. And now Sigourney Weaver is dropping very broad hints that we haven't seen the last of Grace Augustine either: