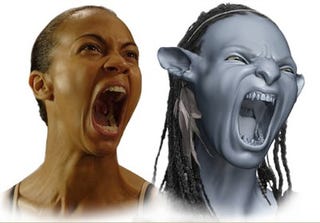 Spend all week trying to figure out how you can get antelope legs, just like James Cameron's Avatar athletes? Never fear, we've got everything you may have missed, from new Na'vi concept art to the world's hardest algorithm.
Avatar's Designers Speak: Floating Mountains, AMP Suits And The Dragon
You may think you've been living inside Pandora, James Cameron's imaginary world, for a while after seeing Avatar. But just think what it's like for the designers and creators who spent years imagining every tiny detail of the place.