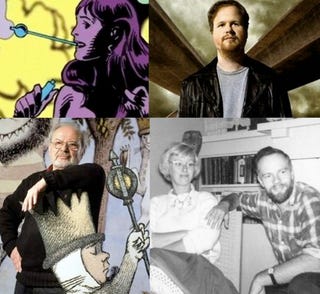 This year io9 got to quiz some of the galaxy's most interesting people. We found out what Maurice Sendak didn't like about his Wild Things movie, talked TSCC philosophy with Josh Friedman, and quizzed Zack Snyder about the Watchmen changes.


The One "Wild Things" Change That Bothered Maurice Sendak
When Spike Jonze and Dave Eggers set about adapting Where The Wild Things Are into a movie, Maurice Sendak encouraged them to take a free hand and change stuff. But Eggers and Jonze tell us one change made Sendak nervous.