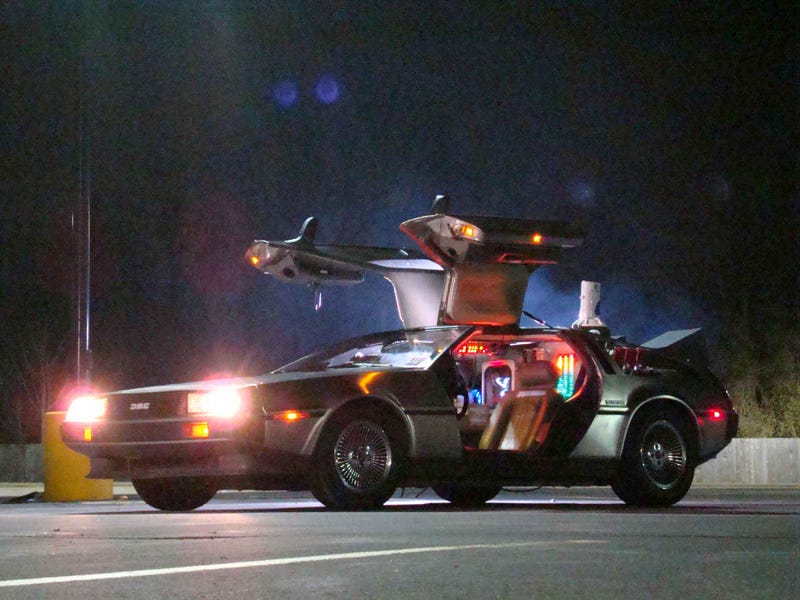 While some science fiction fans like to dress as their favorite character, some handy fans prefer to dress up their cars as incredibly detailed replicas of movie machines. We take a look at the futuristic vehicles on the road today.
Our sister site Jalopnik has a stellar collection of movie cars — both official and replicas. These are mostly fan-made, drivable replicas of cars and bikes from science fiction.
Batmobiles
Some of the more ambitious projects are the Batmobiles. You can actually purchase kits to convert various car models into an Adam West-era Batmobile. But some fans prefer to make their Batmobiles the hard way.
It took Leif Garvin of Stockholm 20,000 hours and $1 million to convert a 1973 Lincoln Continental into the Tim Burton Batmobile. It may not be quite as hi-tech as Batman's car, but it does feature a voice recognition system and rear cameras. [via Toxel]
Bob Dullam attracted massive amounts of attention when he showed off his homemade Tumbler from Batman Begins. Dullam made the entire vehicle from scratch, and even made his own Batsuit and props to go with it. [via Superhero Hype]
And frequent builder Grant Hodgson made a Tumbler of his own. [via Jalopnik]