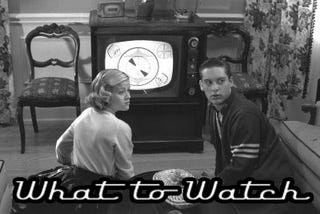 Nathan Fillion is back in the world's tightest pants this week. Plus, Halloween brings a spate of classic horror movies. The original V is back! And there's new Heroes, Fringe, Supernatural, Smallville and more. Clips and minor spoilers below!

Monday:
Heroes -
Matt takes a risk trying to rid himself of Sylar as Noah, newly launched on his "helping" kick, asks Tracy to help a boy who's similar to her younger self, on NBC at 8 PM. Gretchen and Claire are, of course, headed for some good old-fashioned hazing, but they definitely have larger problems facing them.
Castle -
Novelist Castle (Nathan Fillion) learns that a dead man wearing vampire teeth is discovered in a graveyard ... with a stake through his heart. The ensuing investigation leads him and his partner to uncover a group of vamp fetishists, and a victim who was writing a graphic novel. Also, Fillion changes back into his familiar browncoat while discovering the faux-vampire's body.