Watch some great Decepticon-on-military-satellite action from Transformers 2, while director Michael Bay explains why you don't need to have a script when you start creating cool robot action, in this exclusive commentary clip from the Revenge Of The Fallen DVD.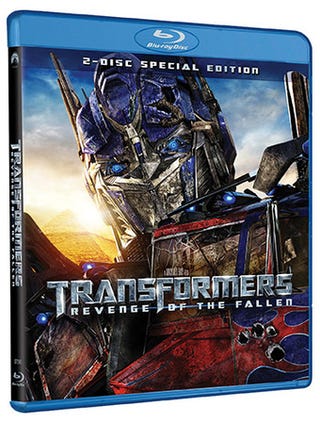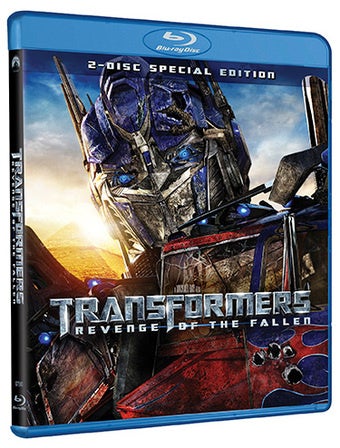 As you might know, the writers' strike forced Bay to start work on TF2 without an actual script — all he had was an outline by writers Roberto Orci and Alex Kurtzman. So a lot of the movie's early designs and ideas came about without a real script, and when Orci and Kurtzman came back to work after the strike, Bay was able to tell them which robots he wanted in the movie. As he says in this clip, all of that pre-visualization work and brainstorming with artists actually informed the movie's script, once it finally had one. You probably have your own ideas about whether that was a good thing.
Transformers: Revenge Of The Fallen comes out on DVD tomorrow, October 20, on Blu-Ray and DVD, wherever awesomeness is available.
Here's what the press release says about the two-disc DVD/Blu-Ray edition:
Two-Disc Special Edition DVD & Blu-ray:
The TRANSFORMERS: Revenge of the Fallen two-disc Special Edition DVD is presented in widescreen enhanced for 16:9 televisions with Dolby Digital English 5.1 Surround, French 5.1 Surround and Spanish 5.1 Surround with English, French and Spanish subtitles. The Blu-ray will be presented in 1080p high definition with English 5.1 DTS-HD Master Audio, French 5.1 Dolby Digital and Spanish 5.1 Dolby Digital with English, English SDH, French, Spanish and Brazilian Portuguese subtitles. The disc breakdown is as follows:

Disc 1:
• Commentary by Michael Bay, Roberto Orci and Alex Kurtzman

BLU-RAY EXCLUSIVE:
• The ALLSPARK Experiment-Viewers get their chance to unleash the power of the recently recovered ALLSPARK shard on Earth vehicles. Begin by selecting and customizing a vehicle with a selection of parts and accessories. Then apply the ALLSPARK to this creation and watch what happens. Applying the ALLSPARK to certain custom combinations enables four new robot characters with special powers. If viewers discover all four, they unlock a fifth vehicle, which reveals a top secret message about the future of the TRANSFORMERS movie franchise.
• NEST: Transformer Data-Hub-A database of some of the TRANSFORMERS characters that appear in the new film, offering users access to each robot's confidential file including:
o Innovative 3D spin galleries of each robot
o A timeline for each TRANSFORMERS character charting its origins, back story and design evolution from toys to animated series to comics and finally feature films
• Giant Effing Movie – A very personal look at the making of the movie.
• The Matrix of Marketing-An archive of the film's promotional media including trailers, posters and television spots.