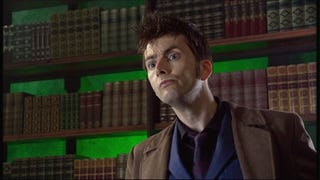 Of all the alternate worlds we're dying to visit, the greatest is that mythical room containing every book that was never written. Here are the dozen unfinished novels by science fiction's greatest authors, that we wish we could read.
The Masks by Ray Bradbury
Masks, myths and metaphors" play an important part in much of Bradbury's work, claim Jonathan Eller and William F. Touponce in their Bradbury study, The Life Of Fiction, and they believe Bradbury gets to the bottom of this obsession in his never-finished novel called The Masks. Filled with images of carnivals, this 1940s novel would have been the purest distillation of Bradbury's obsession with magicians and magic.
The Owl In Daylight by Philip K. Dick
When Dick died in 1982, he was busy with The Owl in Daylight, which is reputed to be concerned with deaf aliens abducting a B-movie composer, artistic genius, new forms of sensory input, an amusement park, or a sci-fi reboot of The Divine Comedy, depending whom you ask. Dick never outlined the plot, so it's hard to say. His wife Tessa published her interpretation of his concept in 2009, but her version is largely her own work, and draws inspiration from Mozart's The Magic Flute.

Irontown Blues by John Varley
We interviewed Varley back in March 2008, and he told us: