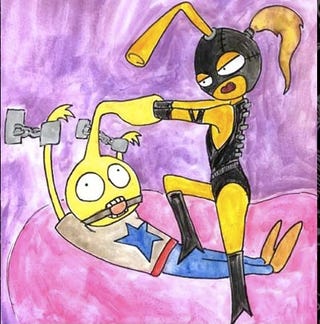 Too busy jacking in to your robot body? Never fear - here's the weekly recap which includes a shark relative who's a real dickhead, the best part of the Emmys and the Nigerians' reaction to District 9.
New Species Of Sharks Discovered Sporting Forehead Genitalia
A new species related to the shark has been discovered in Southern California. Not only does this bad boy have a venomous spine and retractable sexual appendages on the forehead, but it's got one bad ass name: meet Ghostshark.