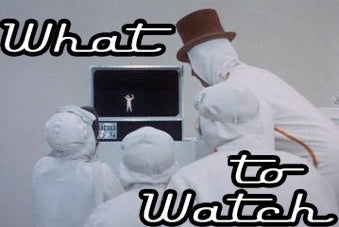 At last, the true beginning of the new TV season: Dollhouse is back, Heroes is giving it another go and the highly anticipated series Flashforward airs, so we can all stop asking if it's the new Lost.

Monday:
Heroes -
Redemption does not come easy in the two-hour season premiere, on NBC at 8 PM. Claire, trying to escape her past, heads to college (with that possible lesbian tryst coming up) and garners more attention than she would like following a strange death. Matriarch Angela worries that her son Nathan will truly self-actualize; and Peter, while trying to use his powers for good, must turn and help a friend in need. In the meantime, a mysterious clan is on their way to greet a familiar face.
The Big Bang Theory -
Why did Leonard go to the arctic circle?! What was he thinking? Because now, when Sheldon throws a hissy fit and takes off for Texas, after the boys' experiment, the friends follow... killing Leonard's chance for a romantic reunion with Penny. Your poking and prodding us to commit already and include this show has finally worked, so tune in to CBS at 9:30 PM.
House
So just how crazy is the smartest doctor on television? Here's hoping he kicks the dead girl out of his brain — we've got insane diseases to cure and it's never Lupus. Yes, we are covering House now you all win again. The two hour season premiere is at 8 PM on Fox tonight.
Movies:
Ben Stiller brings all the wax things to life at the Museum of Natural History and then slaps around a monkey: Comedy! Night At The Museum is on FX at 5:30 PM.
Tuesday:
Say goodbye to Warehouse 13 the right way, with an all day Syfy marathon starting at 9 AM.
Warehouse 13 -
In the season finale (yes, it's only been a dozen episodes, but man, haven't they been fairly awesome?!) Artie and our agents catch up to MacPherson when he's trying to sell off items he's stolen from the warehouse. Did he even think this plan through? Oh, wait, yes. Turns out he's had a plan the whole time. Say goodbye to America's attic, for now, at 9 PM on Syfy.
The Universe -
Will the apocalypse destroy Earth itself? Or will some villain hurl it into the sun? Tonight, ten scenarios for Earth's destruction are imagined. Included: annihilating it with antimatter, being sucked into a black hole, and stopping gravity itself. Enjoy your favorite apocalyptic moments, on the History Channel at 9 PM.
The Colony -
Tonight on the Discovery Channel at10 PM the "survivors" wait is over. The colonists have managed to establish food for themselves, build weapons to fortify their positions, come up with renewable energy and built their own cooking and sanitation systems. Now can the colonists complete their escape truck and fortify their defenses before the marauder's final offensive drive?
Wednesday:
Eastwick -
Seriously, this "Desperate Housewitches" new show looks trashy and outrageous, and has definite potential to become the show we watch religiously but never tell anyone about. Anyway, the show centers around three women who bump coins and are suddenly intertwined in each other's lives. When a mysterious devilish man makes his way into town, he'll either teach the women how to harness their powers, or let their freak flags fly. Or both. The adaptation of John Updike's The Witches of Eastwick begins tonight on ABC at 10 PM.