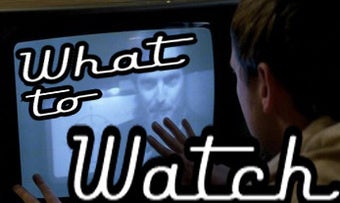 Fall TV season is here, including our first look at Supernatural's version of the Prince of Darkness and some vampires who scribble in their diaries. And witness the grand finale of this season's True Blood.
Monday:
An all-day marathon of Ghost Hunters turns into a mini-marathon of Ghost Whisperer on Syfy beginning at 8 AM with TAPS, and switching to Jennifer Love Hewitt's whispers at 7 PM.
Movies:
James Bond proves the real meaning of Anglo-Soviet cooperation in a love pod and we get probably the coolest car ever in the form of a suborghini in The Spy Who Loved Me on BBC America at 4 PM.
Tuesday:
Warehouse 13 -
Artie's being questioned by Mrs. Frederic and the Regents, as Pete and Myka and Claudia are stuck in the Warehouse facing a fiery predicament — that may very well make all thousands of the artifacts in the house go haywire, on Syfy at 9 PM.
Surviving Disaster -
This week at 10 PM on Spike, learn how to traverse a burning building, navigate through flames and flame-filled corridors, how to break through walls and even how to rappel to safety from a burning building (all handy tools for the apocalypse).
The Colony -
One colonist, Joey, has a kidney stone; with no electricity and no communication with the outside world, just how painful will it be? Mike and Vlad head out on a recon mission and run into a dangerous situation. Still not sure if this reality TV show on Discovery at 10 PM has the ability to convince me that the contestants truly believe in their make-believe surroundings — maybe fake kidney stones will work this week. I still think they should start a zombie outbreak.
Movies:
Nic Cage dons the flaming ghost head of terrible acting, in Ghost Rider. Cage plays Johnny Blaze, the devil's bounty hunter, and sucks Eva Mendes into his fiery web (yes, that was a comic mix of metaphors) on FX at 7:30 PM.
Wednesday:
Ghost Hunters -
There's a Syfy series cross over at 9 PM tonight, Josh Gates of Destination Truth joins TAPS as the group heads inside a New Jersey prison in the hunt for stuck souls.
Destination Truth -
The premiere for this "is it real and can we touch it... No? okay" show is on at 10 PM on Syfy. Josh Gates attempts to explain supernatural sightings around the globe.
Movies:
Arnold attempts to foil Satan's plans for conquering the world on New Year's Eve 1999 in End of Days on AMC at 8 PM.
Thursday:
Dear Diary,
This year, I asked for a great campy vamp show to get me through the long winter weeks without True Blood. Instead, I have been given this show about a brooding, orphaned teenage girl and the vamps who love to smell her in the hallways. Yet another vamp adaptation from books.
Thanks a lot.