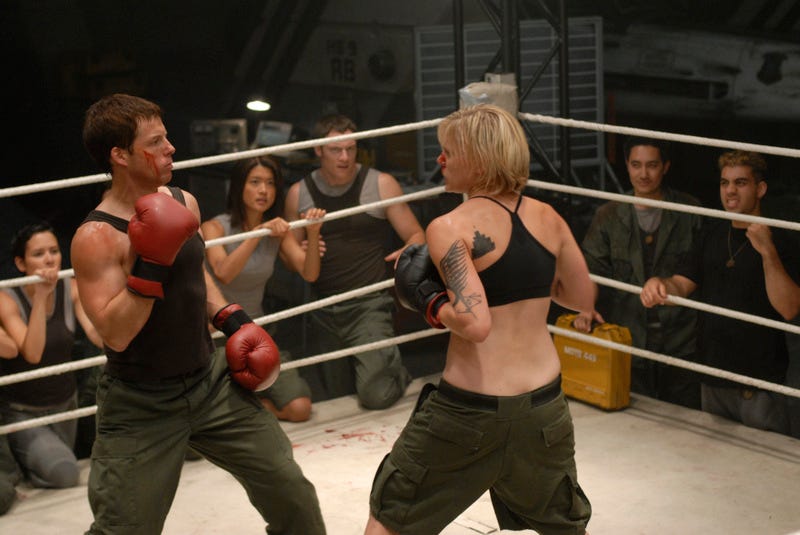 The shaky cam is so common these days it's cliche. In order to curb this trend we've categorized the good, the bad, and the ugly of the candid cam takes. Not all shaky cams are created equal.
The shaky cam, which finds its origins relatively recently, has become synonymous with mockumentaries and "realistic" approaches to fiction.
Movies that use the shaky camera technique strive for a realistic approach to better "connect" with the audience. Sure, in theory it's realistic. People move and so do our eyeballs. But our eyes are so well adapted that trying to replicate them is useless. No camera even comes close to capturing the details our eyes can.
The Good:
The beauty of film for me has always been seeing and picking up on things you wouldn't in everyday life. Shaky cams are agonizing because you miss as much as you get from a film. Most films that use the technique require atleast a rewatch or even a careful inspection of stills.
That being said, there do exist films which use the realism to their advantage.
District 9 used the shaky cam well, sparingly using the camera to "replicate" the human eye. When it did use the realistic technique, it wasn't distracting and actually added to the storyline.
The camera is not as shaky as in other films and even serves to enhance the viewing as it switches from a relatively still camera taking documentary statements to the 1980s-esque hand held shaky cam.
Even with these action-packed clips from D9, even with their more distracting movements, you don't miss any of the action.