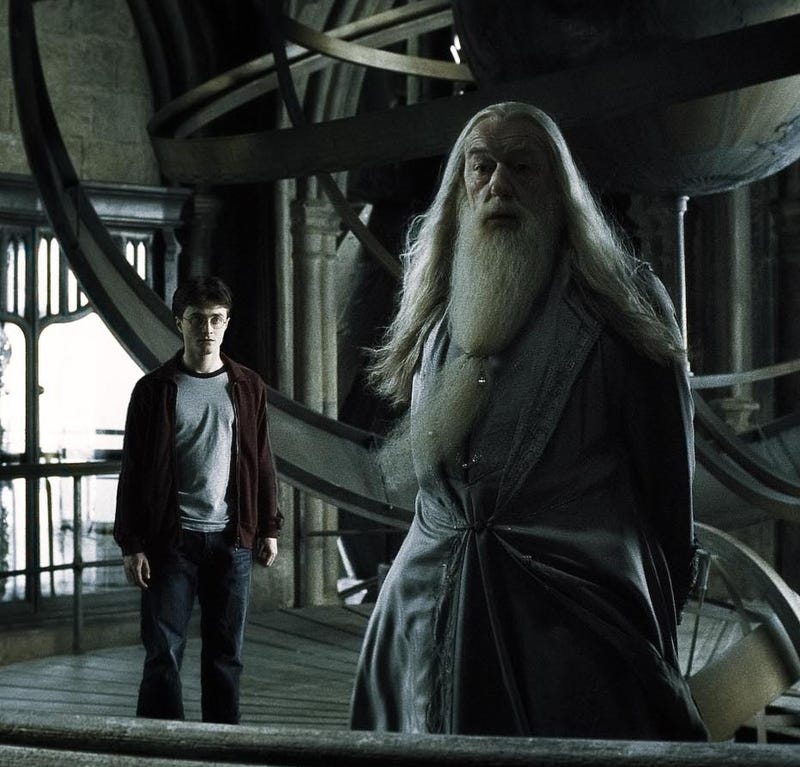 Did you feel cheated walking out of the latest Harry Potter? Yeah, me too. In an effort to cut this film down, director David Yates effectively neutered the most important scenes in the book. Spoilers ahead!
Harry Potter and the Half-Blood Prince was notable only for David Yates' decision that the two most epically important parts at the end of the film should be cut: the death scene and the funeral scene.
Sure, the movie was pretty and funny and not even terribly drawn out like some of the Potters have been. But how could Yates have mistreated the fans so blatantly?!? Well, then again, it's not like he had to pander to us. At this point it seems like this Harry Potter will be a financial success, despite what people say.