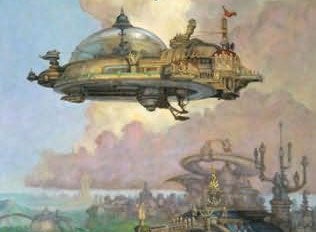 Whether you want a fun beach read or a sweeping philosophical epic, June's books have you covered. You can encounter witches in Toronto and killer courtesans, or you can delve into America's dismal future, or Alastair Reynolds' eon-spanning colonization saga.
The Enchantment Emporium, Tanya Huff (DAW)
In this urban fantasy, Allie Gale's grandma disappears, leaving behind a strange shop that sells magical supplies to the local witch population. When Allie takes it over, she's suddenly involved in a mysterious struggle within the Canadian magic community. If you ever wanted to speculate about the witch population of modern Toronto, this is your book.

Naamah's Kiss, Jacqueline Carey (Grand Central Publishing)
From the io9 review: