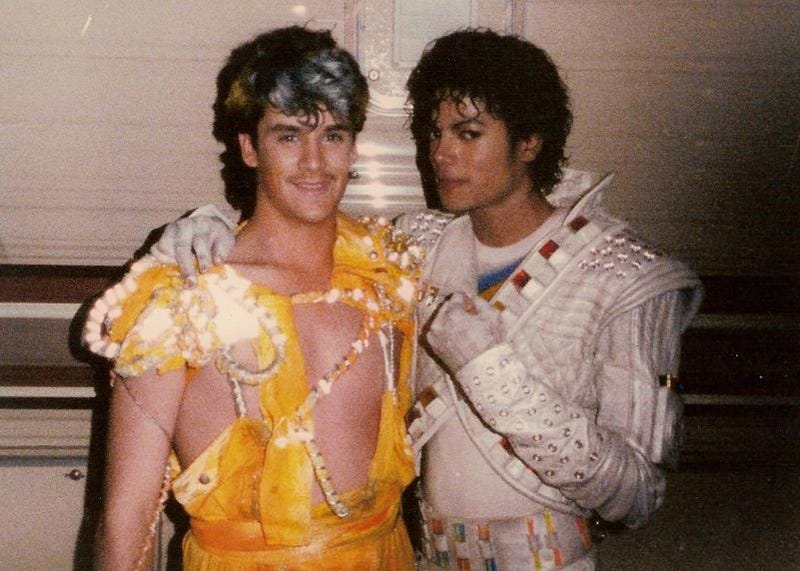 With Michael Jackson dead, we're at the end of an era. But even though we have to hustle into the future without him, nobody will ever forget Jackson's strangely brilliant contributions to science fiction and fantasy.
It's no secret that Jackson always loved fantasy, and he turned to one of the masters of scifi/horror, John Landis, to direct his music video masterpiece Thriller. When the video hit MTV in the mid 1980s, audiences were shocked by how far Jackson went in this horror-parody. The special effects were genuinely scary, and Jackson wasn't afraid to make himself look like a real monster. Though the zombie werewolf boogie seemed like a weird idea at the time, it has become a staple of pop culture and a perennial favorite with the YouTube flash mob generation. Here you can see one of the YouTube memes the song spawned - a group of prisoners reenacted the dance sequence and made internet history.
Later, Jackson made a science fiction movie called Captain EO which aired exclusively at Disneyland. This allowed him to bring together his obsession with Disney-related fantasies and outer space. In fact, it was a perfect match. Disneyland has always been about science fiction, which is why there is an entire area of the park called Tomorrowland filled with rockets and outer space themed roller coasters.