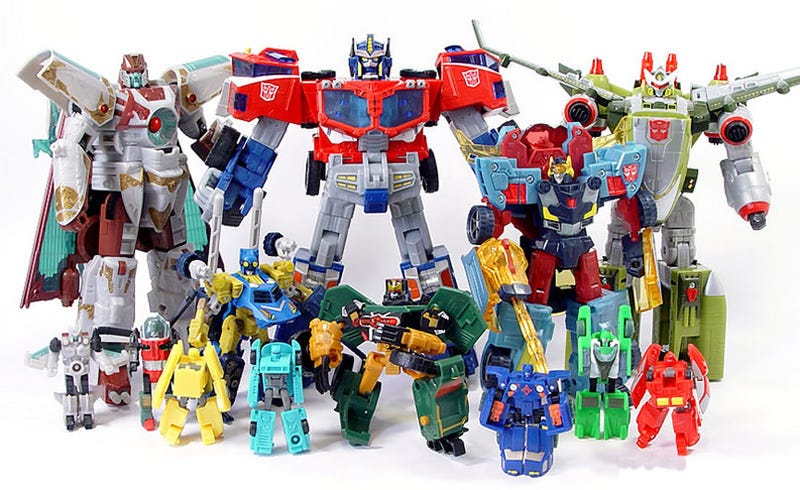 Considering that Transformers have been in almost continuous production as toys, cartoon characters and comic book stars since their creation 25 years ago, it's not surprising that they've undergone numerous relaunches and changes in appearance. If you can't tell your G2 from your Beast Machine, or you're wondering which version of Optimus Prime turned into a gorilla, here's a quick guide.
2002- : Transformers Universe
Pretty much a re-release line from Hasbro, Universe has featured toys from every Transformers line repainted and reissued. Lacking a cartoon series of its own, the Universe continuity as such consists of a Collectors Club-only comic that explains that this incarnation sees Transformers from different times and different parallel earths brought together to defend a peaceful, post-Beast Machines-era Cybertron from the invading Unicron.
And don't forget...
Alternators - A toyline where the robots turned into accurate cars licensed from real world car manufacturers.
Robot Masters - A Japanese toyline accompanying Energon and Cybertron, but set in G1 continuity.
Star Wars Transformers/Marvel Transformers/Disney Transformers - A toyline where robots turn into licensed characters or vehicles from other franchises.