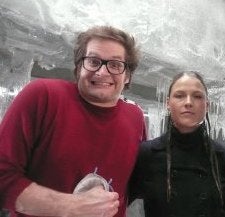 Rumors are circulating that the man who was supposed to save Heroes, Pushing Daisies creator Bryan Fuller, is leaving the series. Giving up hope yet? Update: It's true.
AICN is reporting the rumor that Bryan Fuller has left Heroes, and isn't coming back.
Fuller was brought back on to the series, after the death of his beloved Pushing Daisies, as executive Producer last season in hopes of saving the "Fugitives" arc. And to be sure, he did create one entertaining episode right out of the gate, and our hopes for Heroes were raised a millimeter. But it was not to last and the show returned back to its questionable plots and weak characters.