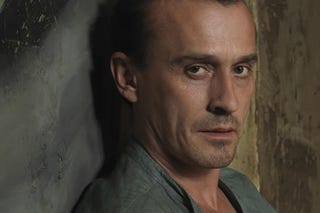 When NBC's superpowered Heroes returns in the fall, traditional enemies Sylar and/or the government will be replaced by faces more unexpected... but, for fans of canceled Fox show Prison Break or Star Wars, a little more familiar, as well. Spoilers...
Break's Robert Knepper - AKA the show's resident white supremacist racist T-Bag - has been announced as the main villain in the show's fourth season, having signed on to appear in "at least" six episodes. He'll be playing Samuel, who the Hollywood Reporter describes as
a Jim Jones type — charismatic but evil, with a twisted sense of humor — who will veer into the lives of all heroes.
We quoted Heroes creator Tim Kring earlier this week as saying that one of the major themes of the fourth season would be