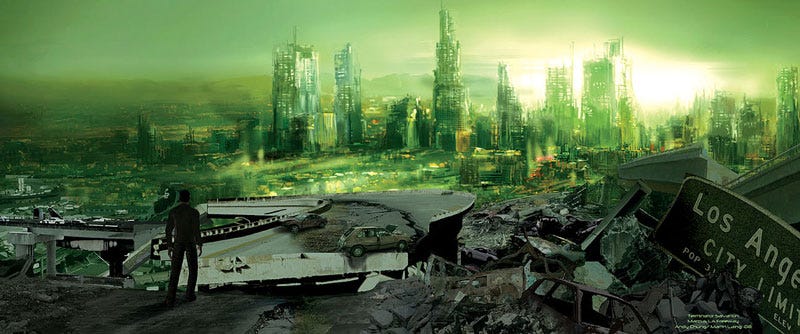 Terminator Salvation is in theaters, and all your friends are rushing to see it. But you won't be ready to face this robot-oppressed future, unless you know all about the Terminator franchise first. Here's all the best io9 Terminator coverage.
So in case you've been living in a bunker, waiting for the nuclear bombardment to begin, the Terminator franchise is about a super-computer named Skynet, which decides to eliminate the threat of humanity with yummy, cleansing nuclear fire. But a few humans survive, and they fight back against Skynet's robotic rule over the planet. The humans' leader is John Connor, a badass resistance fighter. Skynet discovers time travel and sends robots back in time to kill John Connor's mother, Sarah, before he can be born, and later to kill the young John Connor. But Skynet's time-traveling robots always fail, and John Connor lives to fight the robots in the future. Okay? Okay. Also, the person who gets sent back in time to protect the young Sarah Connor is Kyle Reese, who becomes John Connor's father.
To get ramped up for Terminator Salvation, you can read all about the making of the film. You can look at some fantastic concept art here and here and here. And you can read about the construction of the Hydrobots, the underwater Terminators. You can watch some clips. You can even read a synopsis.