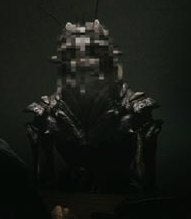 The faces of Neill Blomkamp's illegal aliens have been revealed — and their speech translated. Get a better look a the aliens from District 9 in a new, unblurred trailer.


Here are a few screengrabs from the new trailer. I'm pretty shocked by how much emotion is being expressed on that bug-like alien face. It's heartbreaking.




First Showing has the summer movie report from the current Rolling Stone which exposes a little bit of MNU violence. For those of you who are not aware, MNU (Multi-National United) is the team of police sent to govern over D9, and they appear ready to use force when necessary.