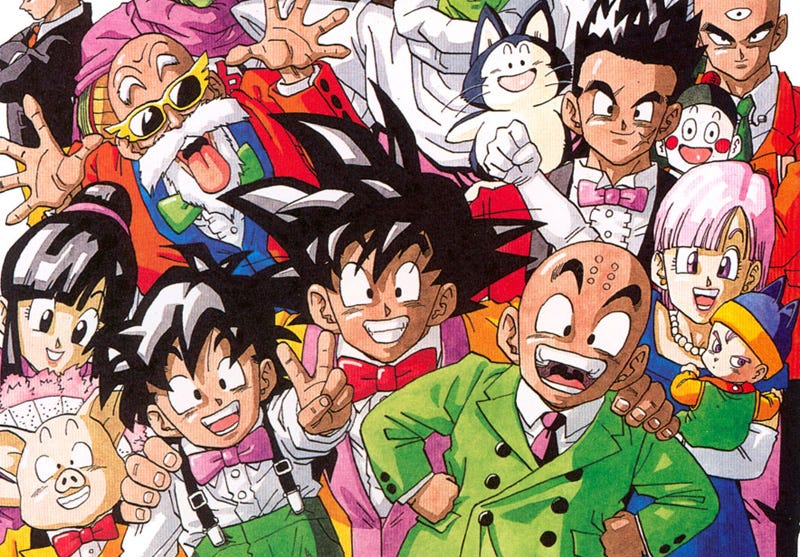 The movie Dragonball: Evolution opens Friday, and complaints among fans make the arguments about Watchmen look like nitpicks about Dr. Manhattan's genitals. What's the story on this flick, and the manga phenomenon that inspired it?
Dragonball: Evolution is the live action adaptation of Akira Toriyama's manga Dragon Ball. Fans of the original manga and anime series are seething with questions. Does Justin Chatwin look enough like Goku, who's supposed to be 12 years old in the original manga? Is James Marsters, playing Piccolo, green enough? Regardless of these quibbles, the movie's goofy haircuts, landscape-leveling super martial arts, and magic orange balls with little stars in them are all recognizably Dragon Ball.
Like most manga, Dragon Ball is a single story, not part of a universe of characters like DC or Marvel comics. But with over 8,000 pages of comics since 1984, countless anime and video games, and lots of characters with names like "Trunks" and "Vegeta," it's easy for outsiders to get lost. Here, we answer some basic questions about the arguably unfilmable series.