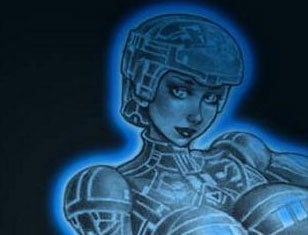 This may not be your daddy's Tron, if an interview with one actress who appears in the Disney sequel is to be believed.
Serinda Swan says that she, Beau Garrett (Fantastic Four: Rise Of The Silver Surfer) and two other actresses play "temptresses from inside the computer world." She explains:
We're sort of the main guy's go-to girls. There are lights actually sewn into our wardrobe, so it's like nothing you've seen before!
By the "main guy," does she mean Kevin Flynn's evil cyber-self, or someone else? And whom exactly are these "temptresses" trying to tempt? Sean Flynn, Kevin's son? This could get ooky pretty quick.