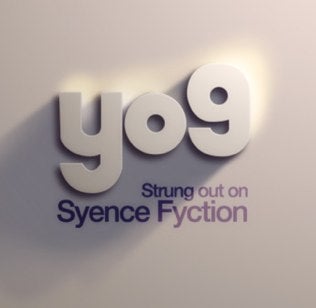 The president of the newly renamed Syfy Channel took the time, in a conference call, to address our concerns about the change - and answer the question: what would Asimov think of the new name?
One of the channel's founders, Mitch Rubenstein, called the name change "just plain dumb" in a letter to hollywood.com. Rubenstein recounted how he, Laurie Silvers and Isaac Asimov strove to convince fans to accept the Sci Fi Channel - and how difficult it was when he was booed off stage for merely calling the new channel "Sci Fi," instead of "science fiction" or "SF". But it was Isaac Asimov who wooed the crowd:
Then Isaac started to speak and said that the name had to be Sci Fi Channel and not the SF Channel, in order to draw a wide, diverse audience and be successful. To be in a financial position to acquire and produce the best programming. That's really what counts, right? The writers came around and agreed. Heck, it was Isaac Asimov saying "Sci Fi Channel" was OK, and that was that.

What would Isaac have said if the name was instead SyFy Channel. He would have said (we believe): That's just plain dumb.
Yesterday we got a chance to speak with Sci Fi president David Howe - who said he loved our proposed "yo9" redesign, from Garrison Dean. We asked Howe if he thought Asimov would approve of the channel's name change. He replied: