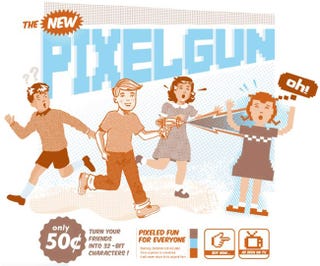 Tony Aguero G. is a Costa Rican artist who toys with retro-futurist images of products like this pixel gun or old-school robots. Best of all, you can get a lot of his work on t-shirts.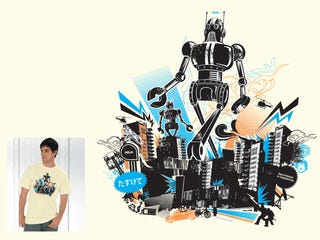 I adore this picture of a robot marching along.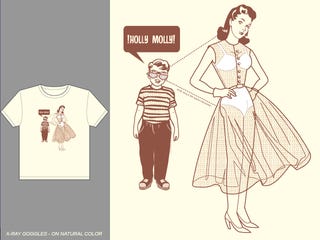 And then there are these x-ray goggles. Kind of cheesy, kind of awesome.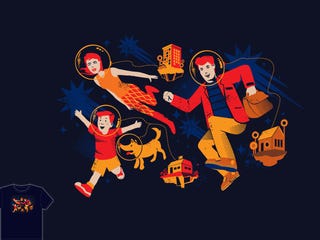 Who wouldn't want to broadcast their cyberzoomery with this tee showing Cybernauts who are connected to the internet even in space!
See more of Aguero's stuff on his Tomo 77 gallery site, or buy one of his amazing tees via his page on Threadless.