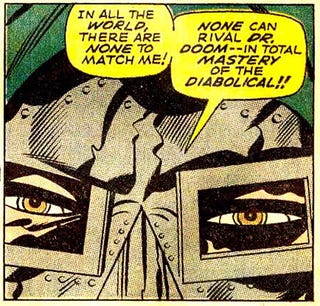 For years, world domination has been the aim of characters like Doctor Doom, Magneto or even the less-impressive Mole Man. But now Marvel Entertainment have learned from their supervillains and are all world dominationy themselves.
Marvel has created an "international advisory board" to help the comic (and movie) company become even more successful overseas; currently, international sales account for 35% of Marvel's revenue, but the company is looking to raise that closer to the analyst-predicted 50% within the next three years, and this new advisory board is part of that plan.
Currently, this Geek United Nations consists of former CompUSA CEO James Halpin, Bollywood film producer Manmohan Shetty and Chinese digital entrepreneur Peter Yip, but Marvel is looking to add two more members in the short-term, and long-term, add members representing Europe, Latin America, the Middle East and Africa. Sadly, requests to business interests in Atlantis and the Blue Area of the Moon have gone unanswered.
Marvel superheroes go global [Variety]